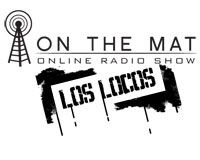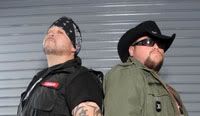 Tune in to OTM Radio on Wednesday, October 19th, 2011 as Los Locos, Favi Chulo and El Maestro, host two-time ADCC champion and former UFC #1 contender Jeff Monson as he prepares to fight the legendary Fedor Emelianenko in Russia!
Also joining the show will be UFC bantamweight Mike Easton, fresh off of his triumphant UFC debut earlier this month in his hometown of Washington, D.C. as well as UFC, Strikeforce, and ADCC veteran Matt Lindland. Lindland's verbal exchanges with Phil Baroni during their rivalry was epic. Now as Chael Sonnen's coach, he's the man behind the scenes during the modern day middleweight rivalry between Chael Sonnen and Anderson Silva. The always candid Lindland will be more than happy to share his thoughts on Anderson Silva and Silva's upcoming rematch with Sonnen. The show will wrap up with a visit from grappler and promoter Miitsu Mitama.
If you have any questions you would like to ask any of our guests, please feel free to log in to our interactive chat room at www.onthemat.com/radio. Log in to the chat room, click play on the radio link, and ask any questions you got!
Wednesday, October 19th line-up:
-Jeff Monson at 7:05 p.m. PST.
-Mike Easton at 7:20 p.m. PST.
-Matt Lindland at 7:55 p.m. PST.
-Miitsu Mitama at 8:15 p.m. PST.