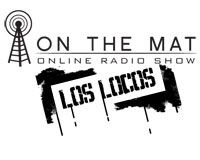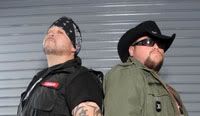 Tune into OTM Radio Wednesday, September 28th, 2011 as Los Locos, Favi Chulo and El Maestro, host three impressive fighters who are coming off of big wins this past weekend!
At 7:15 p.m. Los Locos will talk to the freshly minted ADCC champion Vinny Magalhaes, who just won the +99 kg heavyweight division over the weekend by detroning defending champion Fabricio Werdum in the finals at ADCC 2011 in Nottingham, England.
At 7:30 p.m. undefeated Strikeforce light-heavyweight contender Lorenz "The Monsoon" Larkin will join Los Locos to talk about his win over Nick Rossborough in the main event of Strikeforce Challengers 19 this past Friday night in Las Vegas, Nevada.
At 7:45 p.m. Los Locos will talk to their final guest of the night, Ryan Couture. Ryan is a promising Strikeforce lightweight fighter and the son of MMA legend and UFC Hall of Famer Randy Couture. Ryan, like Lorenz, is also coming off of a hard fought win at Strikeforce Challengers 19, where he defeated Maka Watson in the co-main event this past Friday in Las Vegas, Nevada.
---
Wednesday, September 28th line-up:
-Vinny Magalhaes 7:15 p.m. PST.
---
---
-Lorenz Larkin at 7:30 p.m. PST.
---
---
-Ryan Couture at 7:45 p.m. PST.
---