In celebration of Father's Day, we are offering FREE SHIPPING on any purchase over $50. Use the Coupon code DAD2012.
We are having a huge sale on the
OTM XLC 240 Summer Gi
. The White gi is on sale for only $89.99, and the Blue is $99.99. That is a whopping $30 off the regular price!
*Sale starts on Friday, June 15th and ends on Sunday, June 17th.*
---
Keep training, and Happy Father's Day to all Fathers everywhere!
---
OTM XLC 240 Summer Gi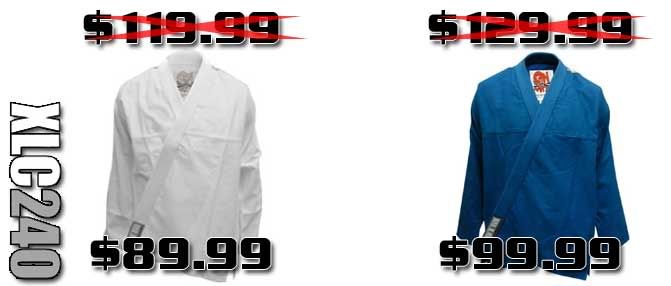 The XLC 240 is a 240 gram light weight jacket top made of a new Chain Weave material. The gi features a UVA foam collar that is heat resistant. The pants are made from 8 oz rip stop material. This gi is a great training gi, and also a great summer gi for guys or gals who like to stay cool. We have some black belts that use these gis everyday and love them! The clean look of the gi allows for the easy addition of your school's patches and logos.
Click Here to Order Now.