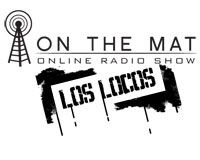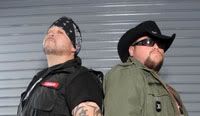 Tune into OTM Radio on Tuesday, October 11th, 2011 as Los Locos, Favi Chulo and El Maestro, host both Nam Phan and Leonard Garcia who are fresh off of their "Fight of the Night" performance at UFC 136 over the weekend in Houston, TX!
Also joining the show will be fellow UFC featherweight Javier Vazquez, who competes in the same division as Phan and Garcia, as well as W-1 promoter and CEO Jack Bateman.
If you have any questions you would like to ask any of our guests, please feel free to log in to our interactive chat room at www.onthemat.com/radio. Log in to the chat room, click play on the radio link, and ask any questions you got!
Tuesday, October 11th line-up:
-Jack Bateman at 7:35 p.m. PST.
-Leonard Garcia at 7:50 p.m. PST.
-Nam Phan at 8:15 p.m. PST.
-Javier Vazquez at 8:45 p.m. PST.
---