Multiple time World Champions Rodrigo Comprido and Felipe Costa were personally in the location to assure it was up to the standard of the traditional Jiu Jitsu CAMP they have been leading for over 10 editions in Rio de Janeiro.
All details are set and they are expecting to full fill the space very fast.
" What we loved the most is that we found a resort that is very similar to the house where we run the CAMP in Rio, we are also steps away from the beach and yet only 30 min from Athens. Our students will have a blast." Felipe Costa
"I'm fanatic about Greek history, being able to train in paradisiacal beach and besides all the activities the resort have to offer, still be able to visit the historic sights will blow the students mind. I'm honestly counting the days to this CAMP and my family will also join me" Rodrigo Comprido.
Here is all the info regards the CAMP:
Click on the link and check out some of the pictures from the location:
http://www.facebook.com/album.php?aid=279465&id=185244628540&l=9c2d13d7ed
DATE:
September 10 to September 20, 2011
Make sure to schedule your arrival on September 10 (Saturday) and your departure September 20 (Tuesday)
LOCATION:
The resort is only 30 min. from Athens. Make sure to schedule your arrival to the only airport in Athens and we will take care of you from there.
INVESTMENT: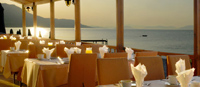 In our 10 days all inclusive package you get: Transfer from airport to the resort and back to the airport, accommodation at the resort, all meals and two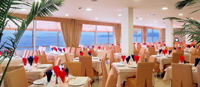 classes a day with Black Belt World Champions, Rodrigo Comprido and Felipe Costa.
All this included on the price of only 1500 Euros.
RESERVATION:
In order to guarantee your reservation you need to make a non refundable payment of 20% and send us a copy of your ticket.
Are you an instructor on your academy?
We have a special deals for schools and BJJ instructor, email Felipe right now (felipepcs@hotmail.com ) with the subject: I'm an Instructor and want to join the CAMP in GREECE to have more info.
What will the schedule be like?
We will copy the successful formula we have been doing in our CAMP in Rio. Two classes a day, around the fifth day we take a day off, where we will visit the sightseeing on Athens.
"Its awesome, both Comprido and I have been there and I even took my wife, check out some pictures on my facebook profile" Felipe
What do I do when I arrive in the airport?
Look for Comprido or Felipe Costa, one of them will be there waiting for you.
What other activities we can do, besides the BJJ classes?
There are plenty activities that can be done during the free time:
water ski and wakeboard for both experienced and first timers*
parachute which can hold up to two people at the same time*
jet skies*
Visiting the famous sight sees from Athens (Acropolis etc)*
Swim with dolphins*
a large variety of towable water games
Tennis court
Basketball court
Volleyball court
Soccer field
2 pools with bar
* some activities are charge separately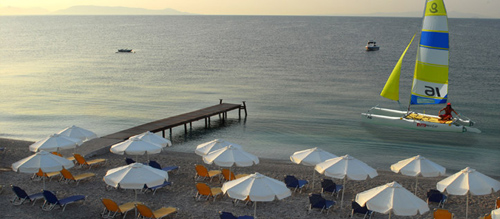 I train under another affiliation, can I enter the CAMP?
---
YES, the CAMP is not made for any specific team. Everyone is welcome, despite the team or level of instruction.
Do I share room with someone else?


---
Yes, you will share room with up to 3 people. Unless if you come with your wife/girlfriend, on that case you will have your own room.


Arrangements can be made if you would like to stay by yourself at one room, but an extra charge will be applied in this case.
Can I bring my wife and kids?
Yes, and if they don't train they will have a big discount, plus you will have your own room.
What are the students level?
---
As we teach the concepts (the way things work), the different levels of students is not a problem. We have had students from white belts to black belts and they were all pleased at the end. We have had martial arts lovers who had never put on a BJJ gi before, but at the end they were feeling quite comfortable with BJJ.
---
We will be giving FULL-TIME attention during the classes, not only teaching but also rolling while correcting the mistakes. This will allow us to address everyone´s BJJ needs with 100% satisfaction.
---
How much rolling will I get with Comprido and Felipe Costa?
Both Comprido and Felipe will roll everyday, so chances are that you will roll with him everyday or at least a lot.
If you have any other question, don't hesitate on contact usfelipepcs@hotmail.com
and Felipe will answer you personally in less than 24hrs.